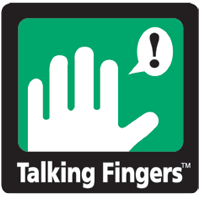 Like it or not, technology is something that absolutely needs to be a part of our children's education. We happen to be in the like it category so we were overjoyed when we received notice that we were selected to review Read, Write & Type by Talking Fingers Inc. because although my children have had quite a bit of exposure to technology, they have not had any formal teaching.
My first assumption with this program was that it was just a typing program for Kindergarten through 2nd graders, which would have had plenty of value in and of itself. However, after creating Sweetness's account I sat with her through the first of the 40 lessons. I was in awe. Read, Write, & Type is an exceptional program and has so much to offer, beyond typing. It's a highly kinesthetic phonics program, unlike anything I've ever seen before. It is an online program that is easily navigated by my five year old and not only are students introduced to the proper hand formation for keyboarding while receiving typing instruction, but they also receive reinforcement of each letter's phoneme.
Sweetness has been an exceptional reader for quite some time, which led me to think that she may feel a bit above the lessons as they introduced each individual letter's sound. However, it was engaging as well as entertaining and she never acted as though it was for younger kids. She took every lesson seriously and celebrated each one by displaying the individual certificates that was able to print out.
The Boy really needs additional phonics reinforcement, so we made sure that he had an account too. However, he was not near as excited as Sweetness was to learn to type correctly and therefore did not really put as much effort into the work. He did enjoy the program, as it is engaging and entertaining but he had no desire to focus on the proper fingering mechanics needed for typing instruction. He wanted to continue with his two-finger hen-pecking typing through the program. I had to monitor him closely and
would not let him receive the natural rewards that Read, Write & Type offers for completing the levels unless he would type correctly. Ultimately we had to restrict his access. I appreciate the phonetic reinforcement he could be benefiting from, but I believe that the typing instruction is just as important.
It amazes me to think about how vastly different things are in schools today versus when I was in school. I was in high school before I had typing lessons on a typewriter. Today, our children have access to a lot of technology that is introducing them to the keyboard at very young ages. This program is a perfect formal introduction to children in Kindergarten through 2nd grade. I also believe it would benefit even younger children that have the dexterity to attempt the keyboard as well as older children that need phonetic reinforcement.  It has also been shown to benefit children with various learning disabilities and children learning English as a second language.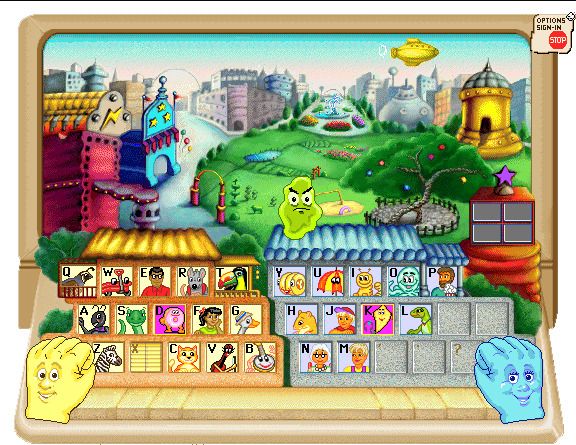 Read, Write & Type was developed by the creators of Reader Rabbit, which is near and dear to my own heart as it was the reading program I used over 15 years ago with Princess and Angel, both of which are exceptional readers. We still have the little reader books and have used them with each of the children over the years.
Talking Fingers Inc. offers more than just Read, Write & Type. Their programs are developed for children ranging from preschool to approximately 9 years old including Talking Shapes; Read, Write & Type; Wordy Qwerty; and Jingle Spells. To top it all off, the pricing structure is almost ridiculous! All Home Online Subscriptions are for 5 Years and are priced as follows: single user – $35; 2 users – $55; 3 users – $70; 4 users – $85; or 5 users – $100. With this pricing, a family can purchase 5 users for 5 years and ultimately spend $4 per user per year! It is also available on CD for $79 or as a bundle with Wordy Qwerty for $99.