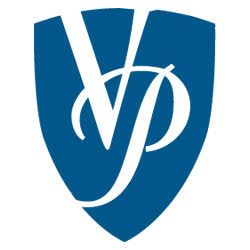 We wholeheartedly welcomed the opportunity to review the one-year family subscription to VeritasBible.com by Veritas Press as studying the bible is important in our family. As homeschoolers it is easy to make it a priority as part of our schooling. However, it is not limited to schooling but rather a way of life for us.
We seem to apply multiple means of bible study at any given time. Often times any one of us could be going through a particular bible study guide or we may be studying a particular topic together such as our current study of Esther during our early morning family breakfast time. We appreciate having multiple means of studying God's Word and VeritasBible.com was no exception. I especially appreciated how well it fit into our daily routine, outside of school time (we are in full-swing summer-mode around here).
Setting up the account was a simple process that took only a few minutes. After the initial set up we were able to create individual accounts for both Bookworm Beauty (6th) and Sweetness (2nd). The girls were delighted to be able to select their own avatar to represent them. This is something I still chuckle at but am finding that it is highly effective in encouraging students to personalize their experience and ultimately engage. We initially planned to allow both girls to use the program individually. However, as we sat and looked at the first lesson alongside Bookworm Beauty, we found that we all were engaged. This pretty much set the stage for the rest of our learning. We hooked up the lap top to the television and utilized VeritasBible.com as our family bible study.

To put it simply, it is entertaining, engaging, and fun.
VeritasBible.com currently offers three different studies: Genesis to Joshua; The Gospels;  and Judges to Kings. They also have two additional studies that will be available soon: Chronicles to Malachi and Job; and Acts to Revelation. Once a particular study is selected the students are introduced to their sibling hosts Abigail and Asher. Abigail and Asher are in costume in front of a set as they act out their narration of events in a dialogue
fashion. Each dialogue acts as a segway to the next activity, worksheet, song, etc where the student is able to solidify and test what they have learned.
Each lesson takes approximately 30 minutes to complete. After completing the lesson the student is taken back to their timeline map where a flag is placed upon the completed section and they move to the next lesson.
We found a couple of things that we would desire to be different. One thing is that the lessons must be completed in order to progress and each section of the lesson must be viewed in its entirety. This isn't necessarily a bad thing, however if the computer happens to shutdown at the end of a lengthy video, with only seconds left, you must repeat the entire video upon rebooting the system to progress to the next part of the lesson. Of course, this may be a rare situation, but it did happen and it was frustrating. Another thing that was a bit frustrating is that there are no options for moving to a different lesson without viewing them chronologically. Again, this isn't necessarily a bad thing but when your students have studied creation several times, it would be nice to be able to progress to the area you would like to start in.
Despite the small complaints that I have had, we have thoroughly enjoyed our family bible study time. VeritasBible.com is an excellent addition to anyone's homeschooling repertoire, family study options or as a resource. All of use have enjoyed the program: The Boy (6) all the way through Handsome (much older than 6) and we look forward to utilizing it throughout the remainder of our 1-year subscription. I'm hoping the new studies will be available soon enough for us to enjoy them as well, and if not… well… I guess I will have to renew my subscription!