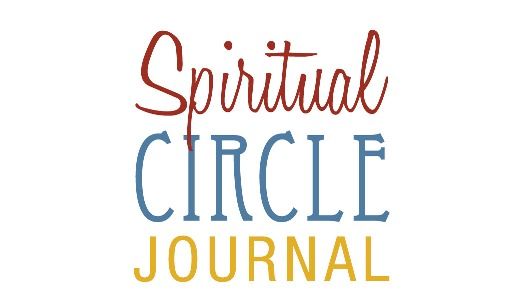 Spiritual Circle Journal for Kids & Teens from The Spiritual Circle Journal is a full-sized spiral bound notebook type journal intended for children ages 8 and above. My first thought regarding having the opportunity to review this product was one of ambivalence. I normally appreciate tools designed to increase spiritual growth but I was a bit hesitant about this particular journal. My hesitance was primarily based on the fact that instead of lined writing pages, the nine graphic pictures duplicated on each page seemed to be more of a distraction and I found myself assuming that it trivialized journaling.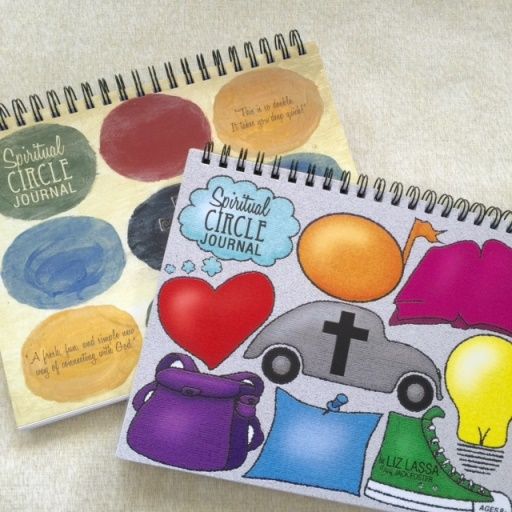 After a sigh and a slight gulp, I opened the book and prayed that I would face this product with open eyes and a willing heart. I flipped through the introductory pages and read the three Parent/Teacher/Leader Guide pages. Immediately I found myself rescinding all of my previously unfounded thoughts!
This was not a trivial journaling tool. In fact, this was not just another journal. This journal was birthed out of a desire of an adult woman's heart to help children learn to hear God's voice and recognize His hand in their own life.
The author took steps to keep things fun and personal, a must for children's journals. For starters, there is the ability to customize their own cover. The journal has a heavy duty plastic cover to protect the underlying decorated cover and although there is a basic cover, it is followed by a heavy duty blank white page to be designed by the child. Once it is completed, the child can remove the standard cover to reveal theirs under the clear plastic protector.
The next page to personalize is the Personal Page. This is where the child can basically fill in the blanks on all things relating to themselves and includes a space to paste a selfie picture.
The journaling pages take up the bulk of the book and it is here that the magic happens and children are able to notice themes of how God is working in their life. Each of the 65 journaling pages contains nine simple illustrations, representing specific prayer areas. The illustrations and their representations are: a cloud labeled JE for Journal Entry this is where the child can share anything that is on her mind; a music note with L/V for Lyric/Verse to share any lyrics or verses that seem to be stuck in her head; a book with a M for Message to share anything that she has learned from the Word; a heart with a C for Confession to confess wrongdoings; a car with a GM for God Moving to write down coincidences and things that seem to just happen; a light bulb with LL/LBM for Lesson Learned/Light-Bulb Moment to share lessons learned; a bag with a P for Prayer to journal any prayers; a memo with a TY/A for Thank You/Adoration to document praises; and a shoe with an A for Actions to identify areas that she feels God wants her to do.
The last fifteen pages are Summary Pages and encourage a student to take their journaling a step further.
It was a difficult choice for us to determine whether Bookworm Beauty or Sweetness would benefit the most with the Spiritual Circle Journal. After careful thought, it was determined that Bookworm Beauty would utilize the review copy and we would simply have to order Sweetness her own copy.
Bookworm Beauty struggled a little with her initial entries (which the author mentioned would most likely happen) until she got the hang of the routine. I cannot say that at this time there has been any sort of profound moments, but what she has done is begin to document her spiritual walk, which is the first step.
I believe this product is well worth its $15.00 price tag and I am thinking that this will be the first product that I will commit to offering a follow up review on. I am anxious to see the benefits of Bookworm Beauty's journaling.