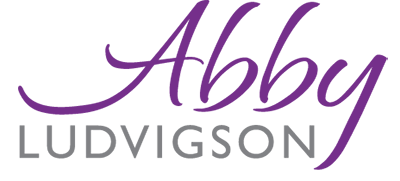 ***WARNING*** This post contains some written content that may not be appropriate for young children.
Reviewing Sex by Design by Abby Ludvigson has been the hardest review for me to complete. This product brings to light everything that as a parent I would rather avoid or ignore, but yet I know is one of the most important topics to address with my children, before the world does.
The Film Series Set (available for $55) includes the Parent Guidebook, Teen Guidebook and the DVD with seven lecture-style segments presented by Abby herself. We received both the Parent and Teen Guidebooks and the presentations were made available to us electronically. Nothing was spared when the guidebooks were created. Both are beautifully crafted, full-color softcover books that are big enough to be workbooks and small enough to easily carry with you.
Now to the nitty gritty… I have my own testimony, I was a wild child and teenager and by the Grace of God I was saved from that life when I was 17 years old. Although saved, I still walked in familiar ways until I married at 19 and had my first child at 20. It was then that I got serious about faith, marriage and parenting. Living the life I did, one would think that sex would be an easy topic to discuss with my children. It isn't. I have not become so prudish that I cannot utter the word without blushing, but I just have a hard time getting around to discussing it directly with the kids. That three letter word was blaring on the front cover of the guidebooks and I wanted to hide them. I'm not naive; I was not really trying to hide them but I wanted the freedom to look the books over myself before introducing them to the kids and Bookworm Beauty (12) specifically.
Bookworm Beauty is right at the tipping point age. Having already raised three daughters, I have noticed that everything seems to change at 12. Homeschooling has helped quite a bit, as it has provided some insulation from the world's beliefs, but exposure to all things unholy is nearly impossible to avoid.
With that in mind, I settled in to look over the guidebooks and took the time to watch all seven segments of the study. I am glad that I took the time to do so. Although this program is perfectly appropriate for most children ages 12 and older, some may not be ready for the content and unfortunately some may be ready at an even earlier age. For us, Bookworm Beauty is a late bloomer. She is smart and mature about many things and then there are things that she is still so very naive about. Sex is one of those things. Although there is some knowledge, full awareness is not there.
Watching the segments by myself has fully prepared me for working through this program with Bookworm Beauty. I am not worried about being blindsided by a topic that I was not prepared to address, such as oral sex or pornography. I have a solid idea of what I need to share with her to prepare her for this study. I appreciated each and every segment. There was not a single segment that felt incomplete or unnecessary. Although short and concise, they were perfect. The seven segments include: Plan Ahead: Living Pure in a Sex-Saturated Culture; Counting the Cost: Every Decision Has a Price Tag; Dating: Doing Relationships God's Way; Sex: God's Purpose and Plan; Modesty: God Cares What I Wear; Pornography: It's Deception & Steps to Get Out or Stay Out; and Secondary Virginity: Running Back to God.
Each segment of discussion is approximately twenty minutes long. Abby is great about stating facts. She does not shy away from discussing topics that need to be addressed. After watching the segment, we are directed to discuss it together and then complete the guidebook. There is a place in the guidebook to review the film, there are also applicable bible verses, topics for further discussion, an area to personalize what was learned and a challenge to apply the segment. After working through the segment in the guidebook, I would like to review the additional resources available on Abby's website.  Our plan is to cover the seven segments over the next few months and encourage her to think biblically about herself and her sexuality. My prayer is that she will value herself enough to honor God and choose purity.
My plans are to spend a full day with her, just her and I. I had planned on doing this already but we ended up tending to a round of colds in the home. Although it delayed things, it allowed me to be better prepared for our upcoming mother-daughter time where we will cover the details about sex. I would rather avoid this, but I know that it is important that she be given facts by someone she trusts, not half-truths or falsities from other tweens. After our discussion, we will jump right into the first segment of the Sex by Design study. I am absolutely confident that she will like Abby, which makes learning from her so much easier. She will certainly see her as hip, young, funny and most importantly, Godly.
I am thankful for this resource. I am thankful that it is direct and thorough. I am also thankful for the reminder that we are the most influential people in our children's lives. I would definitely recommend Sex by Design for anyone with tweens or teens.