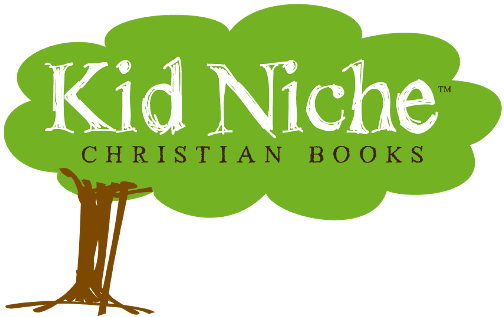 As a Christian homeschooling parent, I can get overzealous and overload my children with bible studies. Constantly reminding myself that too much of a good thing can just be too much, I am careful of what I add to their educational plates. Most bible studies I have found are good, some are better, and then there is Weave Your Word in Me — Part 1 by Kid Niche Christian Books.
There is much for me to share about what I like about this bible study consumable designed for Tweens and based upon the Lord's Prayer. More than anything else worthy of noting is that it's based upon the Lord's Prayer, teaching children to learn the underlying truth's of the Jesus' prayer and applying it to their lives today. I like love that, a lot.
We were heading to a volleyball game the day that we received the package. Bookworm Beauty was the one to get the mail that day. I knew what was in the package and let her open it. It was a wonderful thing to witness her opening it because she was honestly not that thrilled about another bible study. Yet, as she opened the package, everything in her demeanor changed from indifferent to excited! Inside of the envelope was a beautifully wrapped package. This study could have been thrown into an envelope just fine and would still be just as valuable but the wrapping details made it appear important and special, just like the gift of God Himself. She carefully unwrapped the additional packaging, now treating it as if it were a special gift, just for her.
Inside were the full-sized loose leaf binder ready pages that make up the study. Quickly recognizing the possibility of pages getting damaged, she rewrapped them in the corrugated wrap until we got home. We decided that instead of a binder, we would laminate the cover pages and coil bind the study to make a book that will protect the pages while remaining less cumbersome than a binder. I realized that a binder would allow the ability to add note pages as well, but also recognized that pages are so easily torn out and misplaced. Creating a workbook made it possible for her to keep the study in her bed where she wanted it, to study at the end of the day.
We received the Part 1 of the Weave Your Word in Me study. The 36 lessons each have bible verses to read and fill-in-the-blank sentences to complete, as well as questions to inspire thought. The lessons end with a fill-in-the-blank My Prayer box that allows the child to personalize their pray. When they recite the prayer, they are essentially praying the Lord's Prayer, customized by themselves. It's beautiful and special.
There is a Part 2 of the Weave Your Word in Me study that has an additional 44 lessons that are also centered on the Lord's Prayer. Each individual study is available for $20 or a combined pack is available for $30.
Bookworm Beauty has thoroughly enjoyed this study. Unlike many other studies out there, this one is short, concise, and to the point, yet lacking in nothing overall. She can complete a lesson in around 15 minutes, which she typically does at bedtime. I am not sure if she is going to request the Part 2 guide upon completing Part 1 or if she is going to desire the Pray-Like-Jesus Prayer Journal for Teens also by Susan Case Bonner and Kid Niche Christian Books. Either way, we are impressed!